Full steam ahead as travel restrictions lifted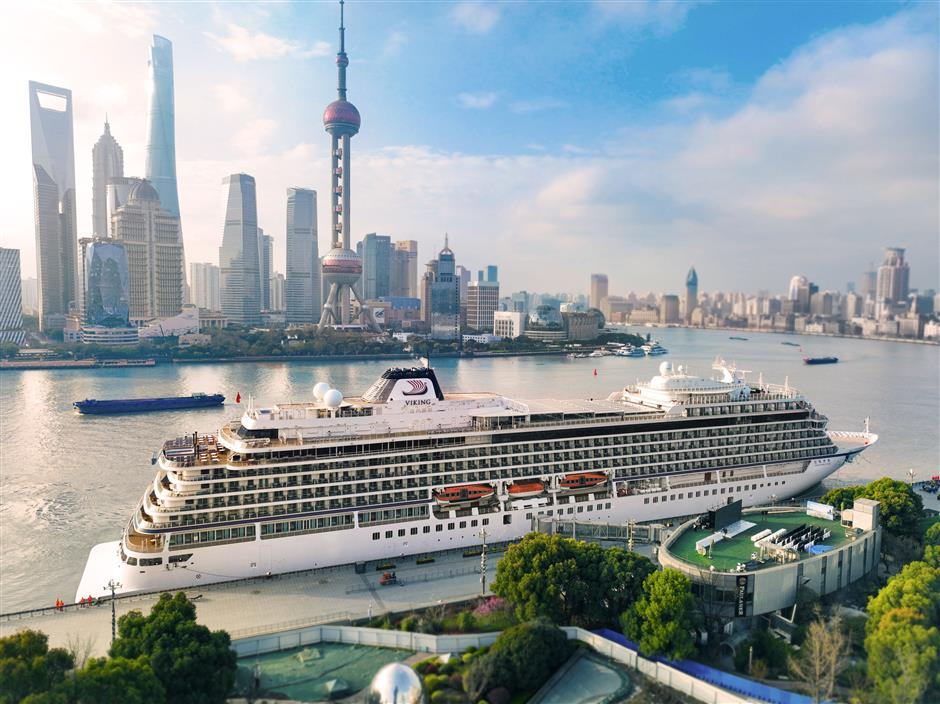 Luxury cruise liner CM-Yidun docks at the Shanghai Port International Cruise Terminal on Sunday.
Restrictions on the destinations of Chinese tour groups have been lifted in what will be a further boost to the cruise tourism market.
Groups of Chinese tourists are expected to return to some of the popular outbound destinations such as Japan, the United States, South Korea, Germany and Turkey.
These countries are on the list of the third batch of 78 countries and regions for outbound group tours, which was released on August 10 by China's Ministry of Culture and Tourism.
Cruise operators have beefed up campaigns to lure group travelers following the notification, eying the huge group tour market.
Luxury cruise liner CM-Yidun of China Merchants Viking Cruises has launched a 15-day itinerary for Japan with nine destinations such as Osaka, Nagoya, Tokushima and Kochi.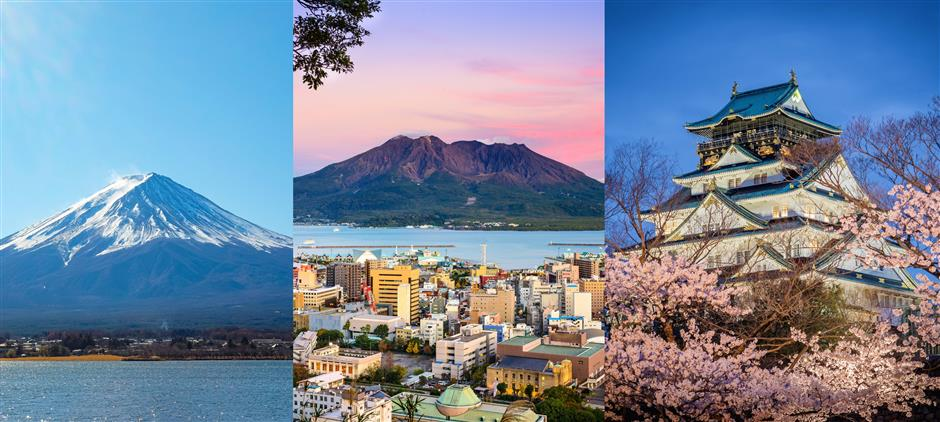 "We are happy with the resumption of outbound group tours and the itinerary will take Chinese tourists to explore nature, culture and customs of destinations in Japan," said Tan Wee-Hoon, senior vice president of product development and marketing of Viking Cruises Asian Markets.
"With the adjustment of relevant policies, we will continuously provide high-quality cruise tours to Chinese guests and take them to explore the cultural splendor of more coastal destinations."
The voyage will take people to appreciate the scenery of Mount Sakurajima, explore the trade history of Nagasaki, tour Kinkakuji (Golden Pavilion) and experience a traditional Japanese tea ceremony.
China Merchants Viking Cruises also launched a promotion campaign with China Merchants Bank on Sunday with discounts for credit card reservation.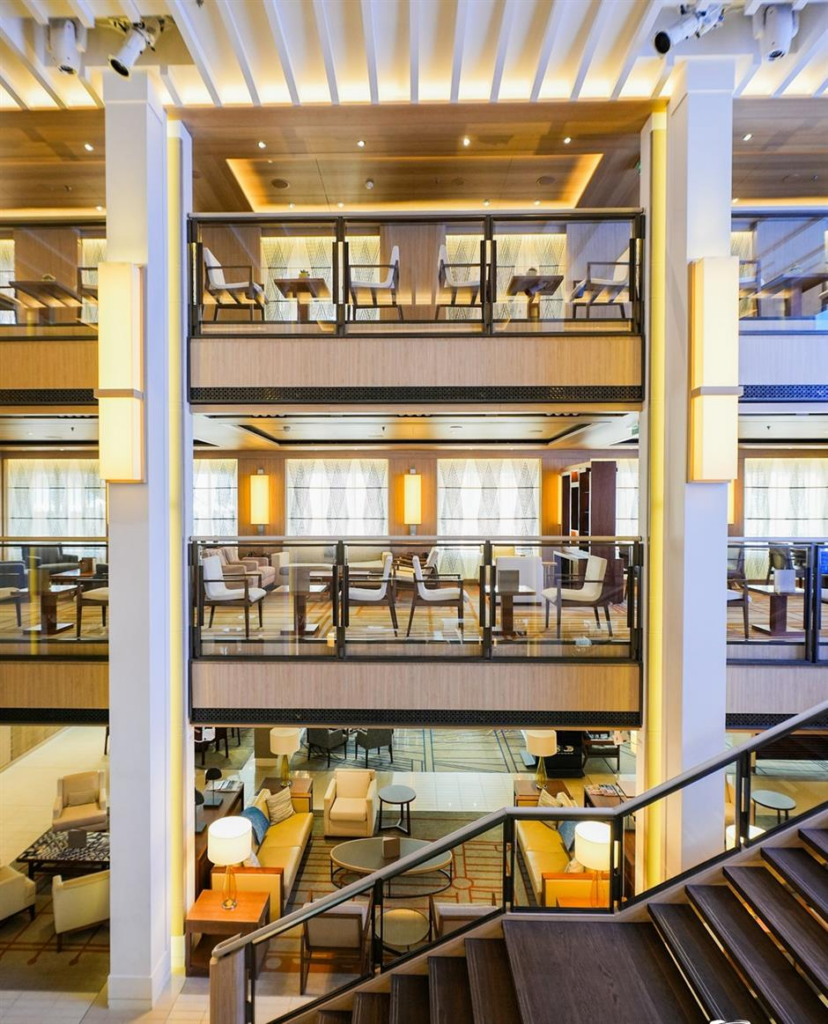 The interior of CM-Yidun
Shanghai is Asia's largest cruise home port and the world's fourth-largest. Between 2008 and 2020, the city received around 3,000 cruise liners, resulting in 15 million trips from domestic and international tourists, according to the Shanghai Administration of Culture and Tourism.
In late March, the China Ministry of Transport approved the restart of international cruise operations in Shanghai and Shenzhen in southern China on a trial basis.
The Wusongkou International Cruise Liner Port aims to become a major destination for international cruise ships, targeting 300 ship visits and 2.7 million visitors annually by 2025.
The summer cruise tourism market is flourishing.
The 25,000-ton Blue Dream Star carried more than 1,000 passengers on a eight-day voyage from Shanghai to Japan on August 11 for Japan's annual summer fireworks festival. All cabins were full, according to its operator Blue Dream Cruises.
The ship has operated 15 voyages setting sail from Wusongkou International Cruise Liner Port since May with more than 10,000 passengers recorded.
The average occupancy rate of the ship since summer travel peak has hit 100 percent.
The expansion is great news for international cruise lines, said Blue Dream Cruises.